On August 7th, 1998, three years before the September 11th attacks in and against the United States, al Qaeda carried out its most destructive terrorist act to that point in the form of twin truck bombings on U.S. embassies in Kenya and Tanzania. 224 people died that day, with thousands more seriously injured. However, the al Qaeda operatives didn't orchestrate the attack alone.

Iran showed them how to do it

.

For years, officials honed in on this allegation against one of the most powerful countries in the region. As the trial of those responsible for the embassy bombings went on, two key witnesses explained the relationship between al Qaeda and Hezbollah (Iran's terrorist proxy). One of the witnesses, Jamal al-Fadl, told the courts that his comrades

traveled to Lebanon to receive training directly from Hezbollah

operatives in explosives handling.

Another terrorist, Ali Mohamed, admitted that he conducted several missions on behalf of Osama bin Laden. He said of the relationship, "I arranged security for a meeting in Sudan between Mughniyah, (Hezbollah's chief at the time) and Bin Laden."

One expert, Mark Dubowitz, concluded Iran used Hezbollah as an intermediary

to supply explosives to the terrorist groups.

Mughniyah was responsible for a 1983 bombing of the U.S. embassy in Beirut, of the U.S. Marines barracks, and of the headquarters of French service members. The al Qaeda founder was attempting to reenact these events with the 1998 bombings to force the United States to retreat from the broader Middle East.

The 9/11 Commission report explained that the meeting between al Qaeda and Iranian operatives in the early 1990s led to an agreement to cooperate and provide training to facilitate al Qaeda's objectives. A U.S. district court issued a judgment against Iran for their role in these attacks.

A declassified passage from the 1997 report states: "The primary goal of this collaboration was to confront Israel and the United States, while the secondary goal was to undermine Arab regimes which supported them. [The idea was that] Experience from Hezbollah and Iran should be transferred to new extremist groups who lack this expertise."

Evidence suggests the relationship between the two entities hasn't ended,

according to the Foundation for Defense of Democracies CEO

. Between 2011 and 2016, the Obama administration's Treasury and State Departments indicated that there is a standing agreement between the Iranian regime and al Qaeda to allow al Qaeda's "core facilitation pipeline" on Iranian soil.

However, there is also a fair amount of animosity between the two groups. Al Qaeda's branches have fought Iranian proxies, including Hezbollah fighters in Syria and Yemen, for years. After the 9/11 hijackings, a senior al Qaeda leader named al-Adel fled to Iran where he continued to operate in his command position.

Mark Dubowitz on Facebook states

that the exact information of al-Adel's time in Iran has always been unclear. Testimony from a New York court in early 2001 named al-Adel as one of the al Qaeda operatives who attended both Iran and Hezbollah terrorist training camps in the early 1990s. For that very reason, he has long been wanted by the FBI for his role in the 1998 embassy bombings. Now, twenty years after the attacks, he still hasn't been brought to justice despite Iran's knowledge of his whereabouts.
Powered by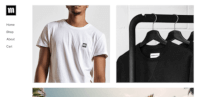 Create your own unique website with customizable templates.